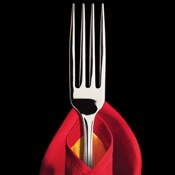 LocalEats for iPhone and Android is a curated dining guide created for travelers and local diners who prefer local businesses, rather than chain restaurants. We'll point you to the best steak houses, great sushi spots, and down-home burger joints all over the country.
We are not a comprehensive guide and do not list every restaurant – we prefer to list ONLY the best restaurants, chosen by our editorial and research staff. When deciding which restaurants to choose, LocalEats considers ratings from magazines, newspapers, and dining sites along with suggestions from locals, top food bloggers, and their own personal dining experiences. The results are curated city lists containing the best independently-owned restaurants, in a variety of cuisines and price ranges.
LocalEats for iPhone and Android takes advantage of the newest technologies to deliver content, but our methodology remains strictly "old school". All our Top 10 picks, category winners, and selections throughout our website and apps were chosen by our devoted editorial and research staff. This means featured restaurants are selected by humans, based on a restaurants own merits. We don't use bots or rely on database uploads, and restaurants cannot pay for inclusion to our database (though suggestions are welcome). And, although we're a fan of social media, crowd sourcing for a place to eat is simply not our style. We believe that readers would rather rely on authoritative opinions – those of travel writers, restaurant critics, respected bloggers, and food editors – rather than anonymous web posts.
In the largest American cities we've named Top 10 Winners, Category Winners, and hundreds of other local favorites. Filter restaurants by cuisine, neighborhood, features, price range and hours of operation.
Application features:
LocalEats features the best independently owned restaurants across the U.S.
Top 10 Winners & Category Winners in the largest 51 American cities.
A selection of great restaurants in 50 international cities.
NO NATIONAL CHAIN RESTAURANTS — Local places only!
Quickly see what's "near me" via GPS and customize your own search radius
Find restaurants near a particular address, city or even landmarks.
Make reservations
Book a taxi instantly
Filter restaurants by Top 10, Category Winners, All Picks, Cuisine, Neighborhood, Feature, Savings, Price Range, Hours, Bar Information, Patio Seating, Vegetarian Friendly, and more.
Driving directions
Integrated mapping (view results via list or map with pop-up dialogue)
Detailed descriptions
Save your "Favorite" restaurants and cities
Share your favorite restaurants with friends
Though technology, publishing, media and delivery platforms will continue to evolve, our mission will remain the same — to seek out the best local restaurants everywhere and share these discoveries with our readers.